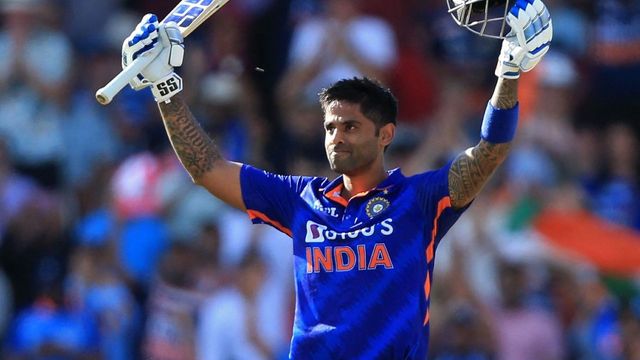 The way Surya Kumar Yadav played with the Zimbabwe bowlers on the Melbourne ground showed once again why he became the world's number one batsman within a year of his debut. Surya kumar Yadav has surpassed Pakistani cricketer Mohammad Rizwan to reach the first position in T20.
Yadav played a brilliant innings of 61 runs in 25 balls which included 6 fours and 4 sixes. Due to the brilliant batting of Surya, Team India's score could be 186 runs. The way 79 runs were scored in the last 5 overs can be considered nothing less than a miracle for the cricket fans.
Seeing Surya's scintillating batting, many cricketers gave their reactions through social media.
Indian cricketer Virender Sehwag wrote on his Twitter handle that –
"SKY is special.
SKY is limitless….
Brilliant stuff. Always a treat to watch".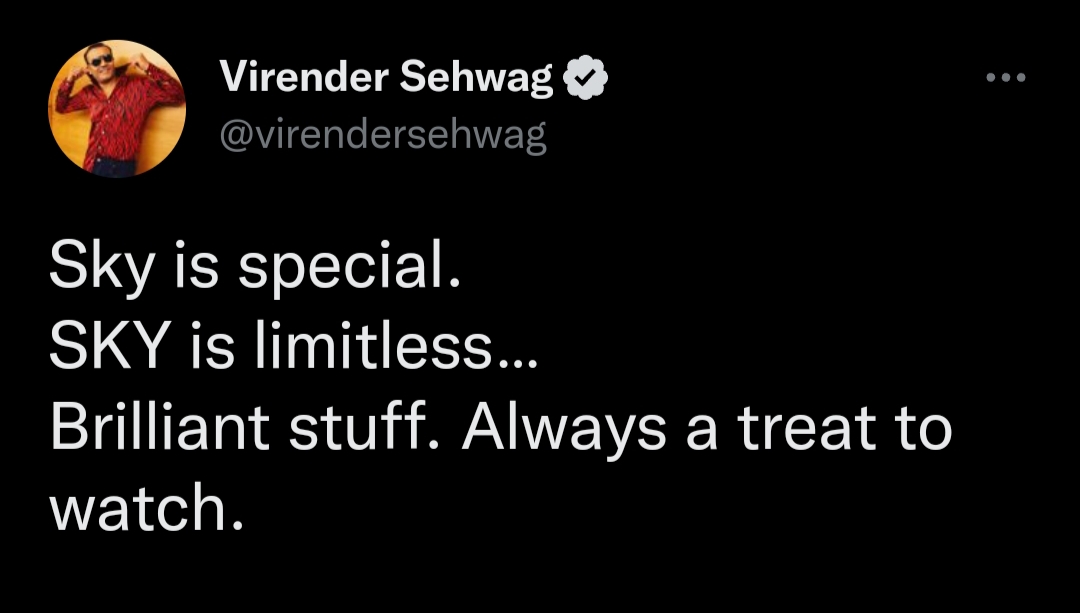 Akash Chopra also wrote about Surya Kumar Yadav through his Twitter handle that-
"Surya is UNBELIEVABLE."
Indian bowler Harbhajan Singh also said that-
"I have become a fan of Surya kumar Yadav and fallen in love with your batting, keep shining like this".
Seeing Surya Kumar Yadav's batting, cricket experts seem to have fallen short of words to praise him as Yadav is now giving better performance in almost every single match than before and troubles the bowlers. This is the reason why SuryaKumar Yadav, who performed brilliantly in the third T20 match against Australia, has been able to instill his fear inside Australia's head coach Andrew McDonald.
From a recent statement by Australia head coach Andrew McDonald, it is clear that the Australian coach is scared of Suryakumar Yadav. Andrew says that "Surya Kumar Yadav is one of the best batsmen of Team India at the moment and is the biggest threat to Australia in the World Cup 2022."
Shahid Afridi praise Surya Kumar Yadav
Shahid Afridi, called as Expert Advisor on a news channel, is seen saying that I was sitting to watch Virat Kohli's batting but the way SuryaKumar Yadav played a brilliant innings was the most exciting.